Floating Theater Company presents "In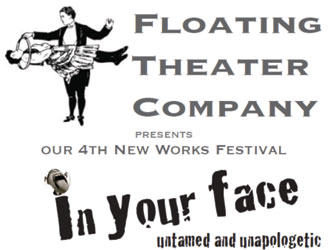 Your Face: Untamed and Unapologetic"
Thursday, July 15, 2010 7pm
Floating Theater Company returns to Green Street Arts Center of Wesleyan University for their annual staged reading of new plays by Connecticut writers. This year's theme is IN YOUR FACE, works based on social and political topics. Please Note: Mature subject matter and language may not be suitable for children.
In these nine new short works, playwrights take on a variety of contemporary themes from corporate greed to gun control. The adult situations and language used in the works expand upon themes including the circus-like politics surrounding a women's right to choose, labor and safety issues for American factory workers, and sexual identity and self-expression.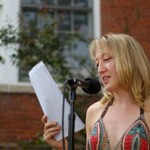 The Floating Theater Company, with co-directors Jean Wertz and Jenny Lecce, provides support to playwrights and actively seeks to partner with existing theater companies and Connecticut actors in the development of new works.
Tickets are $8; Member Price $5. For tickets call (860) 685-7871 or email gsac@wesleyan.edu. Tickets may also be purchased at the door.