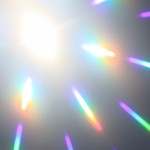 Last week fourth and fifth graders participating in Green Street's Summer Arts & Science Academy created their very own Diffraction "Rainbow" Glasses.  Each student's creativity shone through their designs resembling a cat, a butterfly, an elephant, a blue bunny, the United States flag, imaginary monsters, and more!  These students have been learning about topics related to light and vision with teacher Mariah Reisner.  Overall 12 teachers and teaching assistants are sharing their time and talent with the 37 Summer Academy students in grades 1-5.  This pilot program at Green Street included classes in visual art, music, dance, experimentation, and community science, and it already is being deemed a success!
Click here to view this educational art project that the students enjoyed:  Diffraction Rainbow Glasses.
Submitted by Mariah Reisner, Teaching Artist
For more great images of our summer programs, check out our Facebook page and be sure to become our fan!