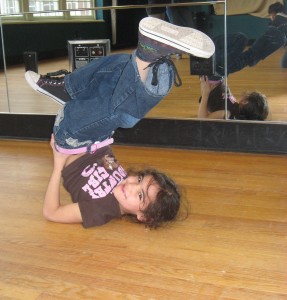 "Mr. Christopher, you know that I am coming to the Summer program."
"Yes, Persaphanie, I know you will."
"Mr. Christopher, you know that I am going to come here every year."
"Yes, Persaphanie, we are here for you."
"Mr. Christopher, you know that I am going to work here someday."
"Yes, Persaphanie, we want you to."
This was the gist of just one conversation, one of many, which I have had with Persaphanie, the precocious first grader, a few weeks ago. I believe each one of you reading this right now has had the good fortune to meet a youngster like Persaphanie; if you bought a raffle ticket at our Feast for the Senses auction benefit, you will know who she is.  A young person who, like the Persephone of Greek myth, brings with her and plants vibrant pulses of goodness wherever she trods.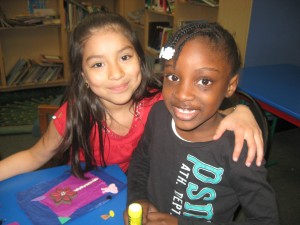 Our good fortune blew in on a calm and cool breeze last July when Persaphanie walked from her morning summer program at Macdonough school.  Regardless of the heat outside, she had a smile on her face. Actually, almost every student walked in with a smile on their face, but it was the smile that they carried home that mattered the most to their families and us.  It was probably that smile that Persaphanie used to convince her older brother and her two cousins to attend our After School program this past Fall.
Now, remember if you have not met one of these Persaphanies lately in your own life, please take some time out of your busy day to come down to our Summer Academy in July and you will meet at least one by name and many others with that lively smile.  I hope that you will also catch a glimpse of students engaging their creative energies while making ice cream, solving problems with partners, designing artwork, dancing and singing, or walking back from the North End Farmer's Market with sacks of fruits and vegetables.  Many years from now, Persaphanie may write her own blog entry about her own students greening Middletown in some way I cannot even imagine today.  I can only hope.
Submitted by Christopher Aceto, Youth Programs Education Supervisor
Summer Youth Programs
Summer Arts & Science Academy Registration
Register by June 15th
Students entering grades 1-6
July 5th to August 4th, 12:45pm to 3:00pm
Young Women's Leadership Institute Registration
Register by June 15th
Students entering grades 5-7
July 5th to August 4th, 3:00pm to 5:15pm
Join the vibrant community of arts and science students at Green Street for our special 5-week summer programs. Students can sign up for one program or both! Summer Academy classes include Exciting Science Experiments, Music and Sound Exploration with African Drums, Movement and Motion, Community Science Field Trips, and the Science of Visual Art. The Young Women's Leadership Institute is designed to explore creativity and present young women with the opportunities to meet and learn from local female scientists, artists, business leaders, and professionals.
Scholarships up to 90% off of tuition are available for families on free/reduced lunch. For more information call Sarah-Jane at 860-685-7860 or click here.