This month we will be displaying Dena Winkleman Matthews' Illuminating Science, an exhibit where the artist's personal fascination with nature and art, her passion for learning, and her desire to master artistic techniques all neatly coalesce in the medical and scientific visualizations that she creates.  From detailed pen and ink drawings to sophisticated computer renderings, her array of scientific and medical illustrations clearly demonstrate that she has one foot firmly planted in each of the worlds of art and science.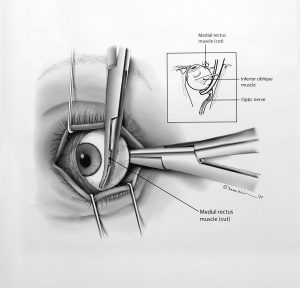 Matthews is currently the Publication Production Manager for Wesleyan's Office of University Communications, a partner at LifeHouse Productions, LLC, and a board member of the American Society of Illustrators Partnership representing the Association of Medical Illustrators.  Previously, she has taught Digital Medical Imaging at New York University's Center for Advanced Digital Applications.  She co-authored the chapter on biomedical animation entitled "From 2D to 3D" in The Guild Handbook of Scientific Illustration, 2nd Ed. She holds a Bachelor of Science degree in Ecology and Evolutionary Biology, as well as a Master of Associated Medical Sciences degree in Biomedical Visualization.
There will be an opening reception for Matthews' Illuminating Science on Thursday, September 7th from 5-7p.m. and the show will remain on view through September 27th.  The gallery is located at 51 Green Street, Middletown, CT.  The fall gallery hours are Mon.-Fri. 9am-3pm.