He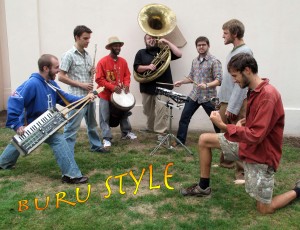 re we are in the first days of December, looking forward to the increasingly cold weather that the winter will most certainly bring. Thanksgiving has come and gone, Black Friday has tortured us all, and our relatives have made it safely home from a boisterous and happy holiday week. All that is left for us to do is to finish eating leftovers, break out the decorations, and start our holiday shopping, right…?
If you said "NO WAY!" to the previous question, then you, my friend, are the perfect candidate to attend this Friday's Omnidenominational Holiday Celebration at Green Street Arts Center! If you said something along the lines of "yup" or "pretty much" then perhaps you need a Friday night party more than you might think.
This Friday's event is a fundraising, album-releasing, community-celebrating concert/party/potluck with many Middletown musicians providing the entertainment. The Japanese, Static Stamina, Eric Lichter, The Kid Fiddlers, and Buru Style will all bust out their hippest, funkiest, zaniest takes on holiday classics from all denominations! WESU DJ Lord Lewis the Velvet Knight will bring two turntables, a microphone, and some holiday funk to keep the party going before/between/after the bands play. It's an all-ages event, so bring the kids, a dish to share, and your dancing shoes!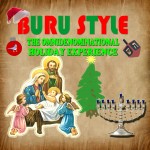 As a staff member at Green Street and a musician in the band Buru Style, I am literally bouncing off the walls with excitement for this party. We (Buru Style) decided to put this event together in order to have a release party for our latest album, The Omnidenominational Holiday Experience, while also sharing the stage with local musicians. Green Street Arts Center was the one and only place to have this event and I am thrilled to share our music with the Middletown community, both in live and recorded formats. We'll see you Friday night!
What to bring: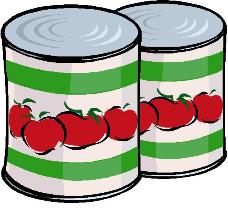 Some food to share (potluck!),
A canned good,
Your dancing shoes,
A few dollars to support Green Street Arts Center
($5 recommended donation),
Your friends (even if you have to kidnap them),
And your family,
And as many high-fives as you can fit in your pockets!
Submitted by Andrew Fogliano '09, After School Support Staff & Receptionist

Green Street Arts Center Holiday Celebration
Friday, December 3rd | 7:00pm-9:00pm
Suggested Donation: $5
Buru Style celebrates the release of The Omnidenominational Holiday Experience with a musical holiday party at which scads of local musicians gather to perform around a theme. The Japanese, Blues Not Bombs, House of Moses, Static Stamina, Eric Lichter, The Kid Fiddlers and Buru Style—a diverse cast if ever there was one—will each perform short sets featuring creative takes on holiday music. WESU DJ Lord Lewis the Velvet Knight …will spin holiday funk twixt the sets.