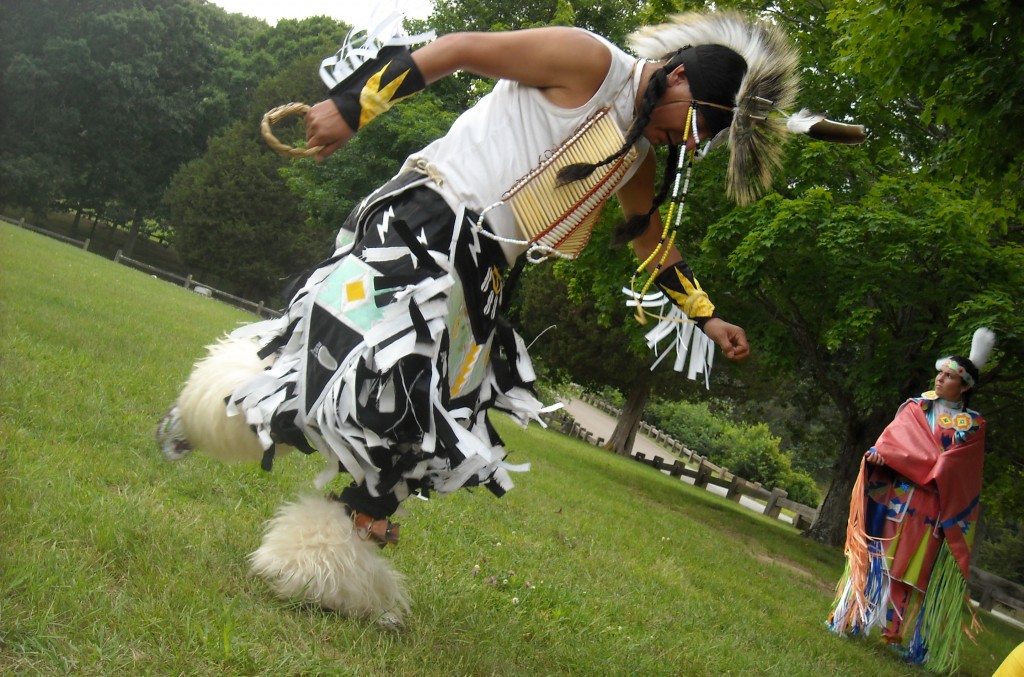 I find that Native American dance is usually misunderstood by the general public, if not entirely overlooked.  Knowing that Green Street offers a number of dance classes and workshops, and that Wesleyan has a vibrant Dance Department, I thought there would be plenty of interest to hold a workshop on Native American dance.  Join Rebecca Perry-Levy (Pequot/Narragansett) and her family in an exploration of a number of different Native American Dance traditions, in full regalia. This workshop includes a question and answer forum, in depth explanation, and teaching of social dances.  Participation is welcome, but not necessary.  Please join us on Saturday, September 25th, 2-4pm whether you want to dance or simply sit back and enjoy!
Be sure to join us for other events in this fantastic series: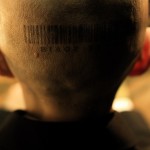 The next event in the series is a special Halloween-themed film screening on Friday, October 29th, at 7pm.  Montreal-based writer and director Jeff Barnaby (Mi'kmaq) will discuss The Colony and his new film, File Under Miscellaneous, both of which premiered at the Toronto International Film Festival.  File Under Miscellaneous received a warm reception at this year's Toronto International Film Festival and has been called "a dark SciFi gem" by critic Todd Brown. Barnaby's psychological thrillers will make you reconsider stereotypes of what Native/First Nations art "should be."  In addition, there will be a screening of Bruce Curliss' (Nipmuc) short film Survivor, which deals with the atrocities committed against the Nipmuc at Deer Island.  On October 30, 1675, Native people from what is now South Natick were removed to Deer Island in Boston Harbor.  Without adequate food, clothing, or shelter, the majority of the people—mostly women, children, and elders—perished. (Viewers should note that The Colony and File Under Miscellaneous are not suitable for viewers under the age of 18 without parental accompaniment.)
On Friday, November 12, at 7pm, Green Street will be hosting a panel moderated by anthropologist and UMass Boston professor Amy Den Ouden. Panelists will include Schaghticoke elder Trudie Lamb Richmond and Ruth Garby Torres, also a member of the Schaticoke Nation, and representatives from the Eastern Pequot Tribal Nation and the Golden Hill Paugussett Indian Nation. Our knowledgeable panelists will discuss issues facing their tribes, including federal recognition. They will happily answer questions from the audience, with the hope that the event will be an open, informative dialogue.
Submitted by Stephanie Elliott, Friend of Green Street and Publicist at Wesleyan University Press
To reserve your spot for any of these events, call 860-685-7871 or email gsac@wesleyan.edu.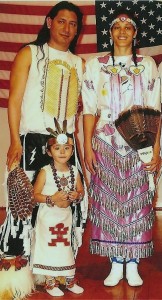 Native American Dance Workshop
Saturday, September 25 | 2pm
General: $10; Members/Students/Seniors: $8
This event is co-sponsored by the Wesleyan Dance Department.
File Under Miscellaneous: Short Films
Friday, October 29 | 7 pm
Suggest donation: $5
The State of Native Connecticut
Friday, November 12 | 7 pm
Suggest donation: $5