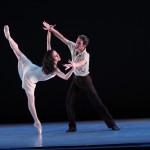 For the past eleven years, in collaboration with Wesleyan University's Dance Department, Center for the Arts Director Pamela Tatge has brought contemporary dance to Middletown from around the world.  On February 27th at 2pm community members are invited to join her at Green Street Arts Center's Sunday Salon Discussion Series where dance becomes more than an experience of rhythmic movement, but also the start of great conversations.
Taking her passion for dance far beyond traditional pre-performance talks and post-show conversations with artists, Tatge's unmitigated enthusiasm for contemporary dance transformed the Center for the Arts program offerings. Under her leadership, the arts are now reaching directly into classrooms, where visiting artists and faculty members are initiating
interdisciplinary learning methods that span the university curriculum.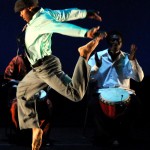 This year Tatge and her team have gone above and beyond for their phenomenal spring dance program with dance ranging from modern American to ballet to indigenous works from Brazil and Hawaii. For the highly anticipated  12th annual DanceMasters Weekend, March 5-6, two giants of the dance world, Ronald K. Brown/Evidence, A Dance Company and the Suzanne Farrell Ballet, along with relative newcomer Gallim Dance Company, will be taking the stage.  Andrea Miller, Gallim's founder and artistic director, is this year's winner of the CFA's annual Mariam McGlone Emerging Choreographer Award.
In her Green Street discussion, Tatge will share her experiences and expertise with the companies she was responsible for bringing to the area.  She will look back at the illustrious dance companies that have taken the stage over the past twelve years, including the José Límon, Paul Taylor, Sean Curran, Urban Bush Women
companies, and preview this year's DanceMasters Weekend.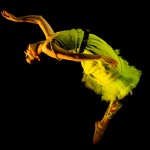 Thanks to Tatge, dance is truly being used to unearth connections between artistic practices, modes of academic inquiry, and bonds of community in Middletown.
The Sunday Salon Discussion Series is a monthly series of intriguing conversations with Wesleyan faculty, staff, and alumni, held this month on Sunday, February 27 at 2pm.  Salons are accompanied by treats from O'Rourke's Diner.  This event is held at Green Street Arts Center located at 51 Green Street in Middletown.  Admission is a suggested donation of $5.  For more information or to register call 860-685-7871 or visit www.greenstreetartscenter.org.  This series is co-sponsored by the Masters of Arts in Liberal Studies at Wesleyan (www.wesleyan.edu/masters).
Submitted by Sydney Lowe, '13