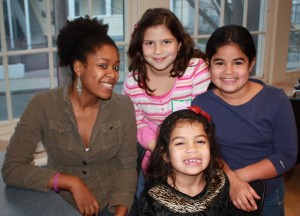 My name is Camille Martin and for the past few months I've had the pleasure of experiencing Green Street Arts Center's After School Arts and Science Program.  I started at Green Street as an intern through Middlesex Community College.  I would come and work with the After School students as a support staff member, assisting several classrooms, participating in dance classes, and greeting students when they arrived.
After a month I became part of the staff working Monday through Friday taking care of attendance and dismissal, visiting class rooms, and tutoring kids during our Academic Enrichment hour.  I've watched the children flourish into mature, talented individuals thanks to the support of dedicated staff.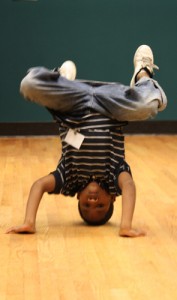 Just last week one of our students showed me her detailed watercolor painting, something she wouldn't have been able to do four months ago.  The teaching artists and support staff have worked very hard over these months to empower the students to do their very best in the classroom and in life.  Each child has grown dramatically in character, as well as in talent, in their selected fields.  Helping kids develop skills in their young life that will carry them into their adult life has been such a rewarding experience.  From breakdancing to arts and science, our kids truly shine.  It has been an immense pleasure to be a part of the After School Arts and Science Program.
Submitted by Camille Martin, After School Support Staff
Come see all our students shine in our annual winter show.
After School Stars: Winter Solstice
Friday, December 10 | 6-8pm | Free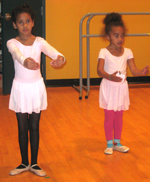 Join us for our annual evening of performances, art exhibits, and multi-media presentations by the After School program. Enjoy performances by Breakdancing, Ballet, African Drumming, Songwriting, Storytelling, ThoroEnergy Hip Hop, and Videography classes, as well as exhibitions from Art and Science, Comic Book Drawing, and Creative Writing classes. Your support of local arts begins with our young artists—stop by and be amazed by the talent that surrounds you!
"It's only half way through our After School Program year, but it is truly astonishing at how far our students have come and how much they have to share. Between the Cave Art and Dinosaur Sculpture exhibit from the Art and Science classes to the Beginning Breakdance Battle, our Winter Solstice event is a don't-miss-opportunity for family, friends and neighbors to come and support Middletown's youngest most creative minds."— Sarah-Jane Ripa, Artistic and Education Coordinator