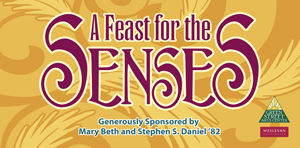 Are you trying to figure out what to do as this cold, snowy, New England winter comes to an end? We can't get snow in April, can we?!  As a volunteer for this year's Green Street Arts Center benefit, I have just the thing!  Join me in heading to the Caribbean at Green Street for a warm getaway from the winter weather (at least in spirit)!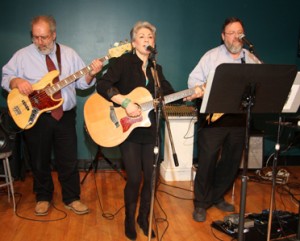 Buy your tickets for Green Street's Caribbean-themed benefit evening, A Feast for the Senses, on April 8th from 6-8:30 p.m. at 51 Green Street. Many interesting and valuable items will be available that night at a live silent auction hosted by Ray Hardman from WNPR's "Morning Edition." Plus, we'll enjoy fantastic food, live bands playing music from Trinidad and Jamaica, and a salsa dancing workshop.   Go to the following link to purchase tickets now:  http://www.acteva.com/booking.cfm?bevaid=212786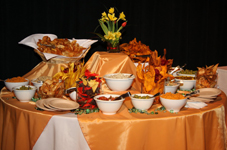 From my own experiences, I can testify that Green Street is a terrific resource for families in Middletown and the surrounding CT area.  I've brought my (almost) four and two-year-old daughters to Green Street's music classes and I have also attended special events like the Bill Cosby benefit performance. Proceeds from this year's A Feast for the Senses will help support Green Street's Summer Arts & Science Academy and also the Young Women's Leadership Institute.
Check out details about these programs and other details about the event here.
So, come in from the cold to the Caribbean that waits!
If you have questions, please feel free to contact me, Robert Mosca at (rmosca@wesleyan.edu) or Green Street's Administrative Assistant, Rachel Roccoberton Griffin (rroccoberton@wesleyan.edu).
I look forward to seeing you on April 8th!
Submitted by Robert Mosca
____________________________________________________________
A Feast for the Senses Auction Benefit
Friday, April 8, 2011
5:30pm Preview
6-8:30pm Event
Tickets: $50/person
Call 860-685-7871 for tickets.
Escape Middletown spring and journey straight to the tropics at Green Street's second annual auction benefit. Join celebrity host and master of ceremonies Ray Hardman from WNPR's "Morning Edition" at this Caribbean themed event. Guests will enjoy the sounds of live steel drum and Jamaican music performances, multicultural dances, a wide array of items for auction, stimulating conversation, and sumptuous refreshments. Proceeds from this event support Green Street's tremendously successful Summer Arts & Science Academy as well as a new initiative, the Young Women's Leadership Institute. Last year's auction was the talk of the town—this year's is sure to captivate you!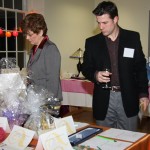 Just to tempt you, here are a few items that will be up for bidding at 6pm:  Nintendo Wii and games, wine baskets, 4 field level NY Mets tickets, Family Fun Package (including passes to Kidcity, the Beardsley Zoo, Lutz Children's Museum, Rock Cat tickets, and more), hand-crafted jewelry, Keiji Shinohara block print, 2 Tickets to the Connecticut Forum "Book Club", AHAVA Skin Care Gift Basket, and so much more!
This event is generously sponsored by Mary Beth and Stephen S. Daniel '82 with additional support provided by Citizens Bank and IT Direct LLC.