Our Discovery AfterSchool Instructors share stories from their classes in this guest blog series Discovery AfterSchool Stories. For more information on our AfterSchool Program, please visit – http://wesleyan.edu/greenstreet/youth/afterschool.html.
By: Danielle Schmitt
For the last month, students in the Introduction to Photoshop course have been learning how to use the Shape tool in Photoshop. They have learned how to make geometric and organic shapes, how to change the size of the shape, how to rotate it, as well as how to change its style or color. Students first practiced using the shape tool and changing the styles.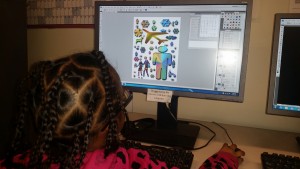 After they learned the basics of manipulating the shape tool, they were given a basic cityscape to manipulate by adding or subtracting buildings, adding additional symbols, and bringing images in from our previous digital collage project.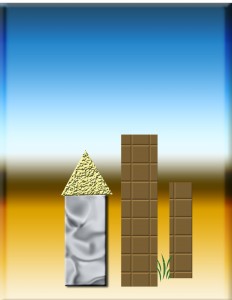 Finally, students were asked to imagine an alien family and to put them in a background of their choosing. Students used their previous skills of using the shape tool to create an alien. With teacher assistance, they were able to copy more than one alien into the same picture. They then chose a background off the internet to add to their composition. Students put their aliens in places like outer space, a backyard pool, even a dance club!