On behalf of the Green Street Arts Center of Wesleyan University, we invite you to participate in a weekend of engaging and exciting events.
Dine & Donate: A Delicious Fundraiser
Friday-Sunday, October 22-24
Support the arts simply by dining on Main Street! Download, print, and present this coupon to your server at one of the following local restaurants and they will generously donate a portion of your bill to Wesleyan's Green Street Arts Center.
Esca Restaurant & Wine Bar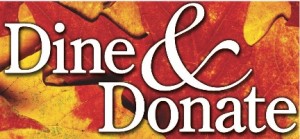 Fiore II Italian Restaurant
Mikado Japanese Cuisine
New England Emporium
Puerto Vallarta
Thai Gardens Restaurant
Typhoon Thai Cuisine
Green Street Open House
Saturday, October 23 | 2-4pm
FREE
Green Street celebrates Wesleyan Homecoming/Family Weekend in style. Join us for Salsa, West African Drumming and Dance, visual art projects for the whole family, and a spectacular performance by the popular band Buru Style! Enjoy tours, refreshments and a special pre-registration discount if you sign up for a Session Two class before you leave. Light refreshments will be served.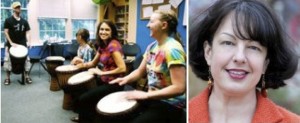 Sunday Salon: Hawaiian Nationhood and Indigenous Rights
with Professor J. Kehaulani Kauanui
Sunday, October 24 | 2-3:30pm
Suggestion donation: $5
This talk will address the outstanding Hawaiian independence claim and the persistent issue of sovereignty facing the Kanaka Maoli (indigenous Hawaiian) people. Come learn more about how the U.S. government came to acquire Hawai`i and the spectrum of political activism relating to self-determination and nationhood.
For more information on any of these events or to reserve your seat call 860-685-7871 or email us at gsac@wesleyan.edu. Information about these and all of our programs and offerings can be found on our website: www.greenstreetartscenter.org.
We hope you will join us this weekend and thank you, in advance, for your support of Wesleyan University's Green Street Arts Center.
Tell us! What restaurants will you be going to?