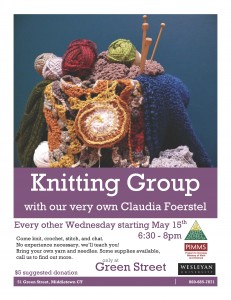 Are you an experienced knitter or someone who has always wanted to learn?
Every other Wednesday starting next week, May 15th Green Street will host a knitting group with our very own Claudia Foerstel.
No experience necessary. Please bring your own yarn and needles if you can. We'll have some supplies available.
Call us today to find out more information – 860-685-7871.
$5 suggested donation to fund more yarn for community projects.