Our Discovery AfterSchool Instructors share stories from their classes in this guest blog series Discovery AfterSchool Stories. For more information on our AfterSchool Program, please visit – http://wesleyan.edu/greenstreet/youth/afterschool.html.
By: Danielle Schmitt
Children's Literature Edition produced these colorful and vibrant chalk pastel drawings. These works were produced in tandem with the book Snowmen at Night by Caralyn and Mark Buehner.  Students listened to the story and afterwards were asked to create what their snowman would do at night. Students used chalk pastels on black and blue construction paper to create vivid depictions of snowmen drinking ice cold cocoa and sledding down a hill.  Some students also attempted to show a definitive light and shadow source in their work. All students also learned how to preserve their chalk pastel drawings with hair spray to prevent the chalk from coming off their work.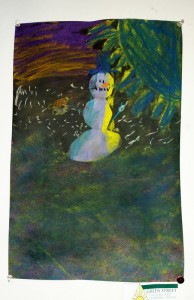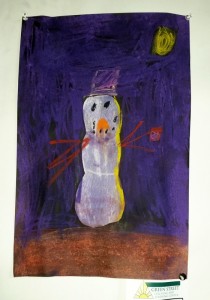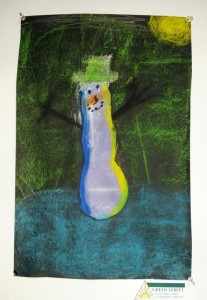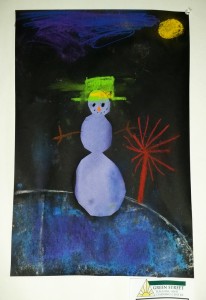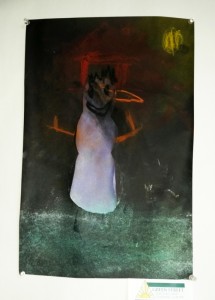 These works are currently on display on the first floor hallway at the Green Street Teaching and Learning Center.