After the rush of the holidays and the start of the New Year, January settles down to be a nice, quiet month, right?
Not at Green Street!
This month is filled with classes, events, and workshops that are sure to bring you out of hibernation and warm you up.  The bright lights of Green Street will shine into the night beginning January 18th when the After School Program and Winter Session classes begin.  And then the days and nights are filled with workshops in Flamenco and Social Media, a Salsa Social and Family Fun Day, classes of all kinds, and more.  Check it all out below.
Winter Registration
Ongoing
Register online here or by calling 860-685-7871 for one of our
great winter classes. Here is a sampling of our offerings to tempt you: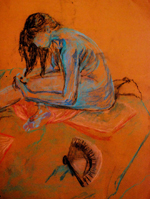 Salsa Dance with Cori Presutti
Mondays | 7:30-8:30pm
Figure Drawing Open Studio with Elena Grossman
Tuesdays | 6:30-8:30pm
Writing in Motion with Christine Woodside
Tuesdays | 6:30-7:30pm
So You Got a Digital Camera with Shawn Hill
Wednesdays | 6:30-7:30pm
Yoga with Gia Khalsa
Thursdays | 6:15-7:15pm
Writer's Out Loud with hosts Cocomo Rock & Al Bower
Thursday, January 20 | 6:30 pm – 8:45 pm
Regular: $5; Member: $3
Prose writers are invited to share works-in-progress, socialize, and seek out constructive comments. Presentations are limited to prose short stories or excerpts under 10 minutes. Sign-up begins at 6:30pm, readings begin at 7pm.
Salsa Social
Saturday, January 22 | 7:00 pm – 10:00 pm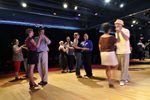 Regular: $8; Member/Student/Senior: $5
Overcome the sub-zero temperatures with one of Green Street's acclaimed Salsa Socials.  Salsero Jason Pepin hosts an evening of hot music, open floor, and the best dance crowd in Connecticut.  Admission includes refreshments and free instruction from 7:00 pm – 8:00 pm.
¡Viva Flamenco! A Demonstration and Workshop with Marta Torres
Friday, January 28 | 7:00 pm – 8:30 pm
Regular: $8; Member/Student/Senior: $5
Marta Torres of Madrid will a demonstrate flamenco dance, and explain its history, concluding with a question and answer session.  The final half hour will allow audience members to try flamenco for themselves – participation encouraged, but not required.
Using Social Media – A Two-Part Workshop
Instructor: Eric Lopkin
Saturday, January 29 | Part 1: 9:00 am – 12:00 pm and Part 2: 1:00 pm – 4:00 pm
Regular: $30 per session; $50 for the day | Member: $25 per session; $40 for the day

Part 1 covers the basics, including the different social media platforms (Facebook, Linked In, Blogs, etc.,) and how to get started with the right settings to protect yourself.  Part 2 explores more advanced functions of all forms of social media, and prepares you to launch or enhance your home business, creative writing or political action.
Family Festival at Green Street – Come in from the Cold!
Saturday, January 29 | 10:00 am – 2:00 pm | FREE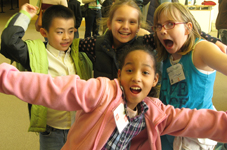 Join us at Green Street for a day of family activities for all!  Activities include Community Music Initiative, Creative Arts Workshop, Storytelling, Early Childhood music for parents with children aged 9 months to 5 years, Hip Hop and Breakdance for kids aged 7-13, and more!  All ages are welcome; children must attend with a parent or caretaker. This event is free, but your donation of $8 per family will help us hold future events.
With all these activities, why stay at home?  Call us at 860-685-7871 for more information or to join one of these events.  We hope to see you soon at Green Street!