Green Street and the Middletown Public Schools are hosting a Family Math Night on Tuesday, September 29th at 6:30pm.
The event is designed to help parents better understand the how and why schools are teaching math differently than we learned as children. Middletown's K-5 Math Curriculum Coach, Julie Sheppard, will present an overview of the information parents of Kindergarten to Fifth Graders should know, lead an interactive activity where parents will try out some math problems on their own, and provide a set of resources for parents to support math learning at home.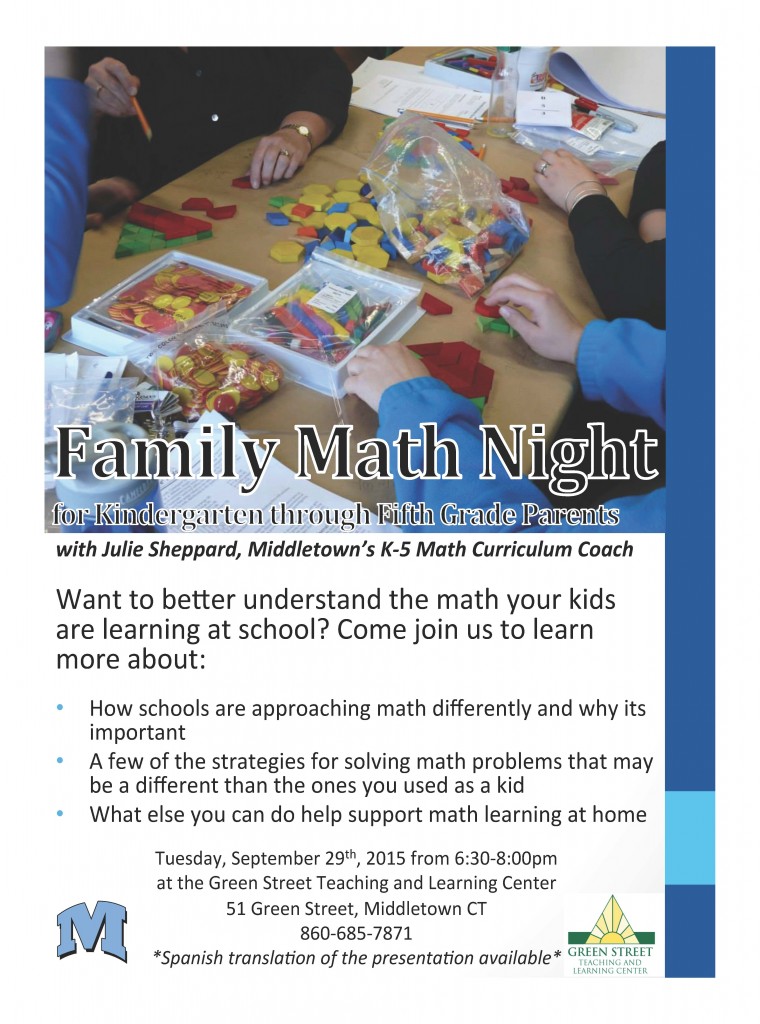 To help support math education for all, we'll be providing resources for the non-technology saavy and also Spanish translations of all materials.
Join us at 51 Green Street next Tuesday from 6:30-8:00pm.