Jessica Torres is a Middlesex Community College student completing a Human Services internship here at Green Street this semester as a teaching assistant in our Discovery AfterSchool Program. She will be making several blog posts and reflections during her time here for an inside look at our AfterSchool classes.
My First Week as an Intern
By: Jessica Torres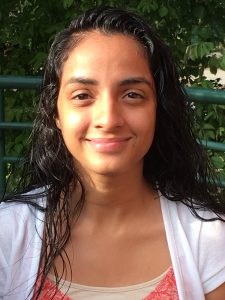 My first week as an intern at Green Street was both exciting and nerve wracking. Although I had previously volunteered at the Green Street Teaching and Learning Center, for some reason, working there this time around made me more nervous. My first day, I felt out of my element. I was unsure as to how I should help the staff members or if I should take initiative and help children in a way that I felt was necessary. I observed how other experienced teaching assistants gave a helping hand and it gave me a little push.
My second day at the Center, I was determined to step out of my comfort zone. Although I was nervous, I made sure to interact with the children as they came into the building and ate their snack. I wanted to get to know them and make them feel comfortable because I knew they must have been a little nervous too.
I felt like a true part of the team when Ms. Cookie asked me to read the class schedule and the class attendance roll call that day. I was also given the opportunity to help two new girls attending with translating because they can only speak Spanish. At first they were a little shy but by the third day working with them, the girls felt comfortable with me. They made jokes and let me know whenever they needed something. Being given the opportunity and responsibility to help these girls made me feel more comfortable and involved.
I'm excited to see what comes next.